Colombia's Avianca will launch flights from Boston and Orlando to San Salvador, the capital of El Salvador, beginning in June.
The Bogota-based carrier said on 16 March that the two routes will operate four-times weekly on an Airbus A320 with 180 seats.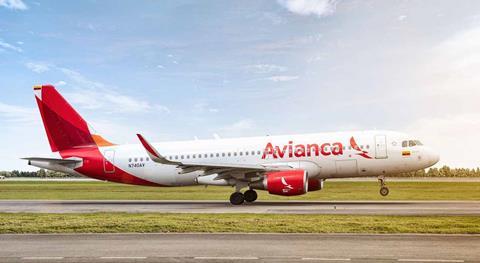 "The need for connectivity between the United States and Latin America is growing," says Ronaldo Damas, the airline's country officer for the USA. "With these new routes we will boost tourism to new places." In addition to promoting access to the country's tourist destinations, the airline also hopes to cater to the Latino community in the USA.
Avianca operated a San Salvador-Boston flight until 2019. The new flight is due to launch on 1 June, while the connection to Orlando will begin operating on 11 June.
According to Cirium networks data, Avianca already operates numerous routes from San Salvador to the USA, including flihgts from New York's John F Kennedy International airport, Washington DC's Dulles International airport, Dallas, Los Angeles, Miami, San Francisco, Houston and Los Angeles-area Ontario.
United Airlines, Delta Air Lines, American Airlines, Spirit Airlines and Frontier Airlines also operate flights between the USA and El Salvador.