Norwegian airports operator Avinor has postponed a development decision on its involvement for a new airport at Bodo in the north of the country by a year, citing continued financial uncertainty.
The new airport projected is slated to cost NKr6.6 billion ($752 million) and pushing back the decision by a year means the airport could be commissioned for the second half of 2029.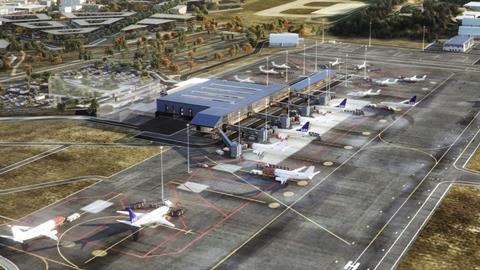 "The new Bodo airport is very important to Avinor, the defence sector and the local community. There is a strong desire to see the project through," says Avinor chief executive Abraham Foss.
But he points to the challenging conditions Avinor finds itself in following the pandemic and hit on traffic.
"After almost two years of the pandemic, Avinor faces a serious financial situation and there remains continued and significant economic uncertainty going forward. It is not advisable to take up the risks that making a decision to pursue this project would include at this point in time," Foss says.
Avinor says its contribution was originally estimated at NKr1.8 billion, but that financing set out in the state budget has increased this to NKr2.2 billion.
"We have a number of projects that we must carry out over the years to come. Avinor needs to bring more clarity to its long-term financial situation before a decision can be made about the new Bodo airport project," he says, noting the operator currently has an equity ratio lower than that prescribed by its articles of association.
"The reasoning behind our decision to postpone lie in an evaluation of the project's scale, the responsibility Avinor has for the aviation infrastructure nationwide, and the critical financial situation that the company finds itself in," adds Foss.