Gol has dropped its domestic capacity in Brazil by 92% and its international capacity by 100% through early May in response to falling demand during the coronavirus pandemic.
On 17 March, the low-cost Brazil-based carrier had cut its domestic capacity by 50-60% and its international capacity by 90-95%. Gol typically operates routes to 79 domestic and 18 international destinations, Cirium schedules data shows.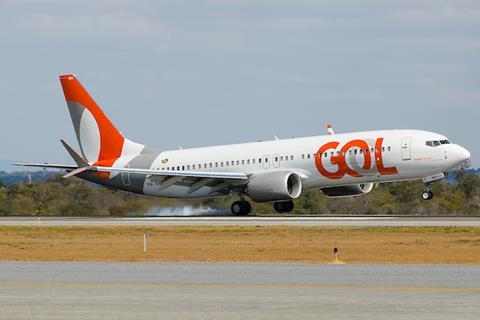 The airline states 24 March that it will continue to operate 50 daily flights between Sao Paulo Guarulhos airport and the other 26 Brazilian capital cities. All other regional and international operations have been suspended.
Gol says the 50 daily flights will enable it to "transport key necessary items such as medicines and organs, as well as customers who need to travel".