British Airways will compete with Virgin Atlantic on its recently-announced London Heathrow-Lahore route, having disclosed its own plans to serve the Pakistani city from October.
The IAG-owned carrier will operate four flights a week to Lahore from 12 October, using a Boeing 787-8 aircraft. The carrier's announcement comes less than a month after rival Virgin Atlantic unveiled plans to begin serving Lahore and Islamabad in December.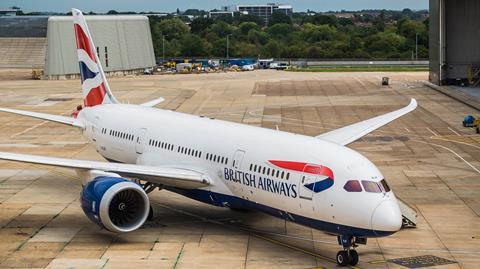 BA resumed its London Heathrow-Islamabad service in August. The airline had returned to the Pakistani capital in June 2019 after security concerns prompted it to abandon the route for more than a decade, but flights were temporarily grounded amid the Covid-19 pandemic.
Neil Chernoff, BA's director of network and alliances, says he expects the Lahore flights to be "hugely popular with the British Pakistani community, giving them more convenient options to visit family and friends".
Pakistan International Airways used to serve London Heathrow from Lahore. However, the airline is no longer allowed to serve the UK with its own aircraft. The European Union Aviation Safety Agency (EASA) temporarily withdrew the carrier's third-country operator authorisation in July in response to the revelation, following the crash of a PIA Airbus A320 in Karachi on 22 May, that more than 260 of 860 pilot licences issued by Pakistani regulators were fraudulent.
The UK Civil Aviation Authority approved a request from PIA in August to operate Birmingham and Manchester flights using aircraft chartered from Portuguese wet-lease operator Hi Fly, but the airline has yet to return to Heathrow.