British Airways plans to launch flights from London Heathrow to Cincinnati (Ohio) next summer, part of its ongoing US expansion.
The Oneworld carrier will begin serving Cincinnati/Northern Kentucky International airport, which is in Kentucky, direct for the first time from 5 June.
It will operate the route five times weekly during summer, dropping to four-times weekly during winter, using Boeing 787-8 aircraft.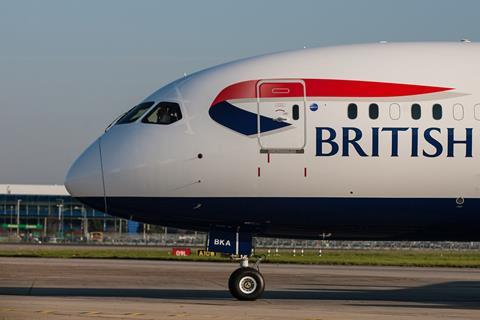 "This is the first time we've flown this route," says British Airways' director of networks Neil Chernoff. "Not only will this open up these destinations to customers on each side of the Atlantic, but it will also improve connectivity between the Cincinnati region, Europe and beyond, with opportunities to connect to our wider network via London."
Cirium schedules data shows it is the first scheduled service from London Heathrow to Cincinnati. SkyTeam carrier Delta Air Lines previously flew from Cincinnati to London Gatwick for four years before dropping the route in 2009.
It marks the latest new route from British Airways, which this summer began flights to Portland for the first time.
The carrier plans to boost frequency on its Portland service to daily next summer and take its Pittsburgh service to six-times weekly. British Airways also intends to add an eighth daily flight to New York's John F Kennedy International airport.