Cathay Pacific will close its three US cabin crew bases to preserve cash while the global air transport market remains "virtually halted" by the coronavirus pandemic.
The Hong Kong-based carrier confirms that it has "made the difficult decision to close" bases in New York, San Francisco and Los Angeles, affecting 286 US-based crew.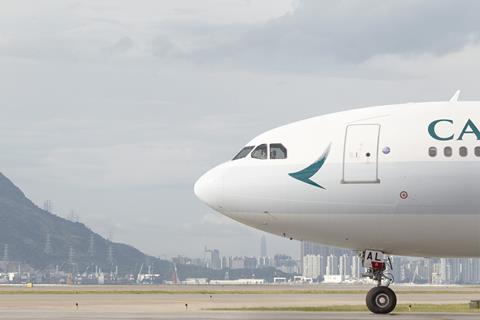 Cathay Pacific adds that it is "communicating with our people and the union". The airline said today that it was "impossible to predict" when passenger demand would recover from the coronavirus crisis. It expects to carry fewer than 1,000 passengers a day in April, compared with a more normal 100,000 a day.
In March, Cathay and Cathay Dragon carried just over 311,000 passengers – a 90% decrease year-on-year.