Delta Air Lines has cut near-term capacity by at least 15% and has started hoarding cash in response to the coronavirus outbreak, which has pushed the carrier's bookings down by as much as 30%.
"We are prepared to do more as the situation evolves," Delta chief executive Ed Bastian said during the JP Morgan Industrials Conference on 10 March, and the airline is "prepared for it to get worse".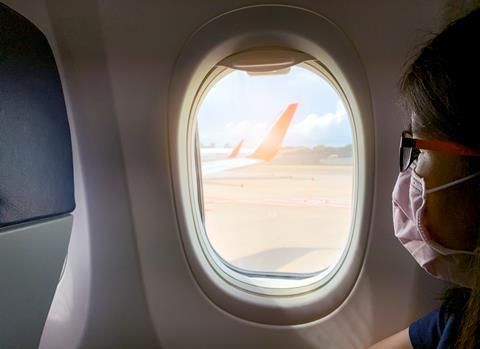 Also on 10 March, American Airlines disclosed it will reduce April domestic capacity by 7.5% and cut summer international capacity by 10%. Last week, United Airlines announced similar reductions.
Bastian says his carrier's net bookings had recently tumbled by 25-30%, prompting the planned 15% capacity cut. To get there, Delta will reduce domestic capacity by 10-15% and slash international capacity by 20-25%.
"Domestic is where we have the most uncertainty, as booking trends have worsened materially over the past week," says Delta president Glen Hauenstein.
Domestic cuts will be achieved partly by trimming flights on "high-frequency markets".
"With recent developments, we are parking both widebody and narrowbody aircraft and are evaluating early retirement of older, less-efficient airplanes," Hauenstein adds.
Internationally, Pacific flights will be most affected, but Atlanta-based Delta will also trim transatlantic capacity by 15-20%. It has suspended New York-Tel Aviv flights and reduced leisure-heavy routes.
March load factors will be 65-70%, down about 20 points year-on-year, with leisure and business markets affected, Bastian says.
The coronavirus outbreak has forced Delta into cash-saving mode: it plans to reduce 2020 expenses by $1.8 billion, executives say.
"Our overarching goal during this time is cash preservation," Bastian says.
Delta has implemented a hiring freeze and offered voluntary leave to staff, and the grounded aircraft will significantly reduce maintenance expenses, says Bastian.
Delta does not say how many aircraft it will remove from service.
The airline is suspending stock repurchases and deferring $500 million in planned 2020 capital expenditures and $500 million in planned 2020 pension contributions.
Declining fuel prices, which are down about 20% year-on-year, will help offset the coronavirus impact, Delta says.