EasyJet is slashing its summer fares as it prepares to operate around half of its 1,022 routes in July and nearly three-quarters in August.
However, as most of its routes will have significantly reduced frequencies against last year, the UK low-cost carrier will only operate around 30% of its usual capacity.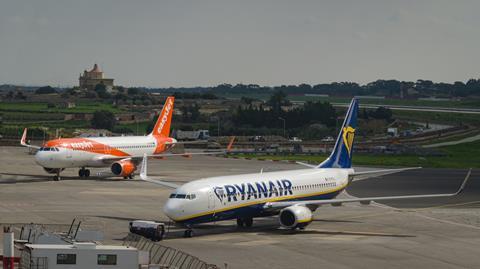 As part of its summer sale, over a million seats priced will be price £29.99 ($37.60) as the airline looks to tempt passengers back into the skies.
It is further evidence of a developing price war in the European low cost-segment. Ryanair, EasyJet's key competitor in the space, has also vowed to price flights at a significant discount over the summer.
EasyJet has confirmed that flights will resume on 15 June, including from London Gatwick, Bristol, Birmingham, Liverpool, Newcastle, Edinburgh, Glasgow, Inverness and Belfast.
"We are delighted to announce that we will be flying the majority of our route network across Europe, meaning customers can still get to their chosen destination for their summer holidays this year," states EasyJet chief commercial and planning officer Robert Carey.
To allay passenger fears about the risks of Covid-19 spreading on board aircraft, the airline is putting in place additional cleaning and disinfection procedures for cabins, and all passengers and crew will be required to wear masks onboard at all times. Flights will be equipped with spare sanitary equipment including masks, gloves and hand sanitiser.
"Customers will be able to practise social distancing in the airports, at gates and during boarding," adds EasyJet. "On board, and where possible, crew will invite customers to sit at distance from customers not in their party where seats are available.