Middle Eastern carrier Emirates is deepening its codeshare with Star Alliance carrier TAP Air Portugal under a fresh agreement.
The two carriers have had a codeshare in place since the spring of 2013 and have now a signed a memorandum of understanding covering deeper co-operation to take effect from the start of May.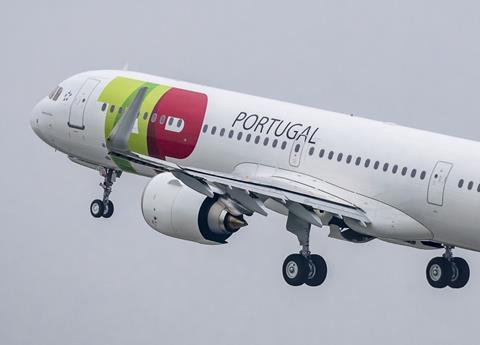 The expanded partnership would see TAP add its codes to Emirates flights to Asian destinations including Taipei, Tokyo, Osaka, Mumbai, Delhi, Dhaka, Male, Jakarta, Denpasar, Manila and Hanoi, as well Barcelona and Mexico City.
For its part Emirates will codeshare on additional TAP domestic flights, as well as services to the USA, Canada, Mexico, Brazil, Senegal, Guinea-Bissau, Guinea-Conakry, Morocco, Tunisia, Gambia and Cape Verde.
The initial co-operation covered Emirates codesharing on some TAP domestic and Spanish flights, while TAP did likewise on Emirates services to Bangkok, Hong Kong, Kuala Lumpur and Singapore.
Chief revenue and network officer at the Portuguese carrier, Arik De, says: "TAP Air Portugal is pleased to enhance our Emirates partnership, allowing our guests greater geographic access. We look forward to taking Emirates customers to more cities within Portugal, to our destinations in the Americas and North Africa, and for them to benefit from our Stopover Portugal programme."