The rebound in the levels of aircraft being operated in Europe has stalled, with indications that several airlines are beginning to pull back on capacity.
Data published today by air traffic manager Eurocontrol shows that airline operation levels hit a low point on 12 April, when the continent's traffic was down 90% on last year.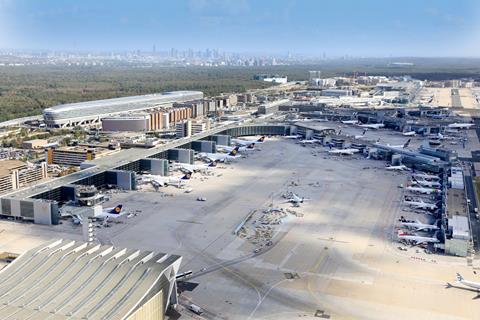 Services then grew rapidly through July to hit 50% of last year's levels by 7 August for the first time since the start of the pandemic.
Since then traffic levels have been mostly flat and even posted a small decline in the days following 7 August, although they slightly rebounded two weeks later.
Eurocontrol director general Eamonn Brennan said on Twitter that with traffic numbers having plateaued, "state restrictions are having an impact".
Yesterday Eurocontrol published traffic reports for individual airlines which reinforce that Europe's recovery is stalling.
The data shows that most of the continent's largest airlines paused the growth in their services as the summer matured, with many reducing the number of flights they operate in the second half of August.
Airlines have begun to report weaker demand too. On 17 August, Ryanair said it was reducing its flight capacity by 20% for September and October because forward bookings "have notably weakened over the past 10 days".
The carrier attributed the pullback to a resurgence of coronavirus cases in several European countries, and highlights that business travel has been especially hard hit. Ryanair had restored services relatively aggressively through June and July as it sought to encourage passengers back into the sky and secure market share.
The Eurocontrol data matches with Cirium's own flight traffic information that shows flight hours and flights tracked roughly static since the start of the month.
On 24 August, for example, the percentage of aircraft tracked in Europe versus the seventh day prior was up just 0.03%. On the same day 13,388 flights were tracked, against 12,971 on 3 August.
IATA downgraded its estimates for Europe's air traffic levels in 2020 on 13 August. The association said it expects passenger numbers to decline by around 60% this year – equating to 705 million fewer journeys.
Across Europe's five largest aviation markets of the UK, Germany, France, Spain and Italy, IATA forecasts a yearly decline in passenger numbers of 608 million, against a predicted a fall of 573 million back in June.
"The near-term outlook for recovery in Europe remains highly uncertain with respect to the second wave of the pandemic and the broader global economic impact it could have," says IATA. "Passenger demand in Europe is expected to recover gradually and will not reach 2019 levels until 2024."