The Federal Aviation Administration has downgraded Mexico's rating for aviation safety standards, creating potential issues for Mexican carriers' expansion of air links to the USA.
The US regulator says on 25 May that it determined the country no longer meets ICAO safety standards. That means, while current air service between the countries may continue, Mexican carriers may not introduce new routes.
US airlines will also not be permitted to market and sell tickets on code-share routes, and the FAA will "increase its scrutiny" of Mexican airlines' flights to the USA.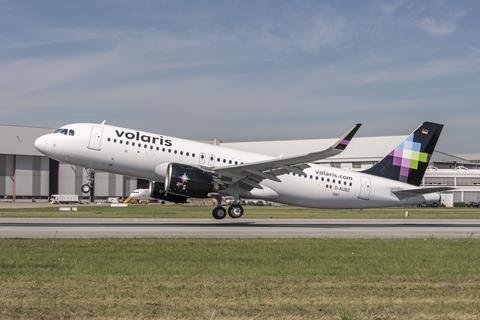 "The FAA is fully committed to helping the Mexican aviation authority improve its safety oversight system to a level that meets ICAO standards," the regulatory body writes.
During its regular assessment of Mexico's Agencia Federal de Aviacion Civil (AFAC) within the framework of the International Aviation Safety Assessment (IASA) programme from October 2020 to February 2021, the FAA says it "identified several areas of non-compliance with minimum ICAO safety standards".
Shifting Mexico to "Category 2" from "Category 1" means the FAA is unsatisfied with a country's laws or regulations, or that the country's civil aviation authority has a poor record in areas such as technical expertise, trained personnel, record keeping, inspection procedures or resolution of safety concerns.
In addition to Mexico, other countries with the "Category 2" designation include Bangladesh, Curacao, Malaysia, Pakistan, Thailand, Venezuela and a collection of Caribbean island states which sit under the Eastern Carribbean Civil Aviation Authority.
According to Cirium data, Mexican carriers Volaris, VivaAerobus, Aeromar and Aeromexico fly to the USA.
Nine US carriers – American Airlines, Delta Air Lines, Frontier Airlines, Sun Country Airlines, United Airlines, Spirit Airlines, Southwest Airlines, Alaska Airlines and JetBlue Airways – fly to Mexico. Those airlines are unaffected by the FAA's downgrade.
The downgrade comes as US travellers plan summer holiday trips. US airlines have recently announced numerous route expansions, reflecting surging demand following one year of coronavirus-driven lockdowns and restrictions.