The Federal Aviation Administration says it is investigating reports it gave Southwest Airlines "preferential treatment" when it authorised the airline's routes from the US mainland to Hawaii last year.
The Wall Street Journal reported on Thursday that the US aviation regulator may have acted improperly when it authorised the flights. A letter from the US Office of Special Counsel, a federal investigation agency, concluded a whistleblower's complaint that the FAA rushed the approval process for the flights is credible.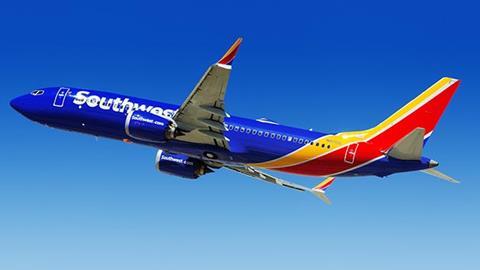 "The safety of the flying public is our top priority," the FAA says in a statement on 23 January. "The matter has been referred to FAA's Office of Audit and Evaluation to investigate the issues raised in the Office of Special Counsel's letter. As the matter is under investigation, we are unable to comment further at this time."
Southwest launched operations to Hawaii in March, and now offers almost 30 connections between four cities in California and the Pacific archipelago every day. In addition, it has opened an extensive interisland network of 38 daily flights that serves as a direct assault on Hawaiian Airlines' dominance in the region.
The Dallas-based carrier has said it sees its Hawaii routes as prime growth drivers for the future, and that they have been profitable as the airline continues to deal with the fallout of the grounding of its Boeing 737 Max fleet.
"The strong customer response to our Hawaii service supports continued investment in 2020," the airline says in an earnings report on 23 January.
Hawaiian Airlines could not be reached for comment.
The Wall Street Journal wrote on Thursday that the whistleblower's complaint alleges FAA managers engaged in "gross mismanagement and abuse of authority" for "the financial benefit of the airline," according to the counsel's summary.
The allegations lead to broader concern about the regulatory body's potential lapses in ensuring safety for the traveling public. It remains under fire for approving items reviewed by Boeing during the certification of the beleaguered 737 Max. That aircraft's grounding, after two crashes killed 346 people, is in its eleventh month. Boeing has said the aircraft won't likely fly again unitil sometime in "mid-2020".
This is not the first time Southwest has faced questions about safety issues. Earlier this month the FAA proposed a $3.9 million fine on the airline for operating 21,505 commercial flights in 2018 with incorrect weight and balance calculations, potentially putting the safety of the flights at risk.