Airline services are set to resume from Almaty airport on tomorrow after civil unrest in Kazakhstan led to the closure of the airport for more than a week.
Kazakhstan's Ministry of Industry and Public Development on 12 January said that operations will resume from Almaty airport from 08:00 on 13 January.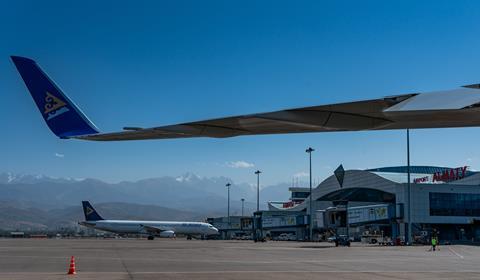 Airlines have gradually been restoring air services in Kazakhstan following protests in the country in early January, though networks have remained disrupted because of the continued closure of Almaty airport.
The industry ministry says that 96 of the 202 flights originally planned by Kazakh carriers today have been cancelled. A further 22 out of the 54 Kazakh flights planned by international carriers have also been cancelled today.