Flydubai is to restore its service to Doha from 26 January, a day after fellow UAE carrier Etihad announced a resumption of flights to Qatar.
The low-cost carrier will operate a twice-daily service from Dubai to Doha. It had operated the route from 2010 until the summer 2017, when flights between the UAE and Qatar were abruptly halted amid a wider diplomatic spat in the region.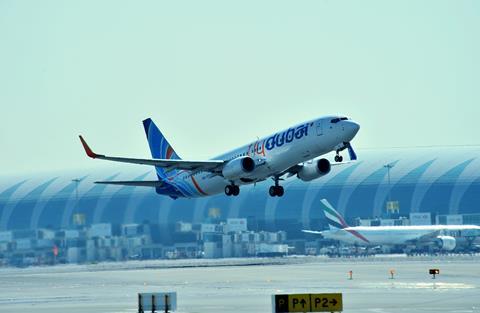 Flydubai chief executive Ghaith Al Ghaith says: "Flights to Doha will start from 26 January and to meet expected demand we are pleased to launch operations with a double-daily service. We hope to be able to continue to grow the service."
It marks the latest in a flurry of route relaunch announcements which have followed the recent reconciliation between Qatar and nearby states: Bahrain, Egypt, Saudi Arabia and the UAE.
Etihad aims to resume flights to from Abu Dhabi to Doha from mid-February, while Qatar Airways has already resumed services to Cairo and Riyadh, and its bookings engine indicates it is set to resume nonstop flights to Abu Dhabi and Dubai later this month.