Former Ryanair marketing head Kenny Jacobs has been named as the new chief executive of DAA, the operator of Dublin and Cork airports.
Jacobs will take up the role at the state-owned company in January, succeeding Dalton Philips who left the business in the summer.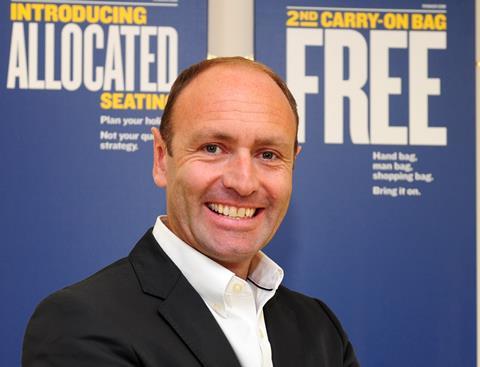 DAA chairman Basil Geoghegan says: "He [Jacobs] brings a unique knowledge of aviation and retail businesses and understands the importance of excellent customer service, commercial growth, retail, and marketing and communications. He has a proven track record of putting the customer at the heart of the business and on the delivery of outstanding service."
Jacobs spent six years at Irish low-cost carrier Ryanair, spearheading its move to improve its customer reputation through its "Always Getting Better" campaign. He stepped down from Ryanair in 2020, having previously also worked for retailer Tesco.
"My focus will be to deliver an efficient travel experience for consumers using our airports, supporting traffic growth and building on DAA's vast experience of operating national strategic infrastructure, at home and abroad as a key economic enabler in terms of trade, tourism and social cohesion," says Jacobs.
Passenger numbers jumped to 13 million across Dublin and Cork airports in the first six months of this year, compared to just over 1 million for the same period in 2021 when tight Covid travel restrictions were in place. That helped DAA post a net profit of €24 million ($25 million) in the first half, compared with losses of €387 million incurred across 2020 and 2021.