France will open its borders to vaccinated US tourists next week, provided they bring a negative Covid test result that is less than 72 hours old.
The move comes as a part of a comprehensive re-opening plan published by the government of France on 4 June to help kick-start leisure travel to the European country ahead of the traditionally busy summer travel season.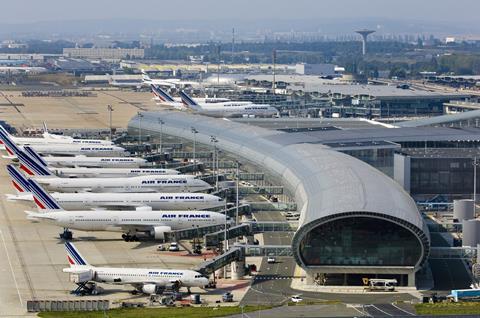 Beginning on 9 June non-French citizens from low-risk countries – which currently include the USA – who are vaccinated with one of the four vaccines approved by the European Union will be able to enter the country if they show a negative coronavirus test result that is no older than 72 hours prior to boarding.
France joins other European countries Bulgaria, Croatia, Iceland and Greece in welcoming vaccinated US tourists back, without requiring them to quarantine, after more than a year of closed borders and stark travel restrictions.
According to Madrid-based El Pais newspaper, Spain will follow suit on 7 June. The newspaper has reported that details of the plan will be published on 5 June in Spain's Official State Gazette.
Chicago-based United Airlines, one of the major US airlines that serves European destinations, welcomed the news. About one third of its business usually comes from long-haul international travel.
"United Airlines applauds France following its decision to reopen to US tourists who are vaccinated and show a negative Covid-19 test before departure beginning June 9," the airline says.
The carrier adds that it is adding more flights to Paris during the summer travel season, including resuming flights from Washington DC in July and increasing the frequency of flights from Chicago O'Hare International airport in August.
Earlier this week, United chief executive Scott Kirby told an investor conference that the airline is prepared to expand quickly as countries begin to ease their restrictions for tourism and other non-essential travel.
"International borders are still mostly closed, but as they are starting to open we see huge demand every time another country in Europe opens up," he said. "[This indicates] huge pent-up desire for international travel."
"It's just a matter of timing. Europe will hopefully be opening up before too long," he added.
Competitor Delta Air Lines says on 4 June that it too will be expanding its offering to France following the announcement. It currently serves Paris twice daily from Atlanta, once daily from New York's John F Kennedy International airport and three times per week from Detroit. In early July it will add thrice-weekly service from Minneapolis/St. Paul, and daily service from Boston will begin on 5 August.
In addition, Delta will fly three times every week from New York to the southern French city of Nice beginning on 8 July.