London Gatwick airport will cap the number of flights operated from the facility in July and August, as it attempts to overcome the operational challenges that have dogged the air travel recovery in a number of markets.
The move comes after representatives from the UK air transport industry met with government officials in recent weeks to discuss solutions to the cancellations and delays being seen at airports, which most stakeholders blame on a list of issues led by staffing shortages at key points in the air travel chain.
Gatwick says the cap will align its capacity growth trajectory "with airline and ground handler resource capabilities" and allow airlines "to fly and manage more predictable and reliable flight programmes for the rest of the peak school summer holiday period".
Capacity will be restricted to 825 flights per day in July, rising to 850 in August, Gatwick says. Cirium schedules data suggests the airport was handling close to 900 flights per day in the peak of summer 2019.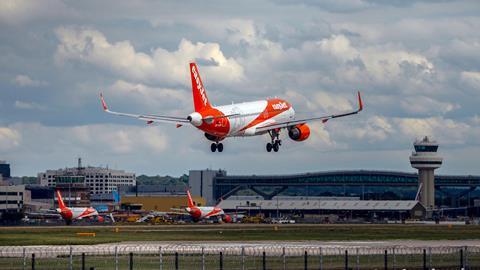 Gatwick notes that during the recent Jubilee celebration weekend in the UK – which featured a two-day public holiday – it handled around 800 flights per day.
Insisting that the "vast majority" of scheduled flights will operate as normal during the period, Gatwick nevertheless says it "remains imperative that each airline also reviews its operational capabilities and puts flight schedules in place that are both realistic and aligned with available crew and ground handling resources".
Reports suggest that Gatwick's biggest operator EasyJet has already cut 40 UK flights per day in June amid the staffing challenges. That came after EasyJet chief executive Johan Lundgren called for a 'sober view' of capacity limits at UK airports in the coming months.
Cirium data shows the biggest operators from Gatwick in July in terms of planned flights are EasyJet, British Airways, TUI, Vueling and Wizz Air.