London Gatwick airport now expects to handle 32.8 million passengers this year after a stronger recovery in the second quarter than it had originally anticipated.
Gatwick had previously expected to handle 30.6 million passenger this year, but has raised its traffic outlook this year after passenger levels climbed to almost three-quarters of pre-crisis levels in the second quarter.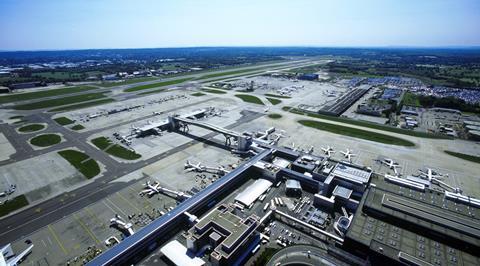 The airport handled 13.1 million passengers in the first half of 2022, compared with just 570,000 in the first six months of 2021.
Its new full-year forecast of 32.8 million is a marked improvement on the 6.3 million handled last year, but would still be only 70% of the pre-Covid high of more than 46 million.
Gatwick Airport chief executive Stewart Wingate says: "We still have some way to go, but strong demand has fast-tracked Gatwick's recovery from the pandemic, particularly in the last quarter since all UK travel restrictions were removed.
"Air traffic volumes have reflected this strong passenger demand and have bounced back to around 75% of pre-Covid levels."
Despite increasing its passenger outlook for 2022, Gatwick has kept its forecast for passenger numbers next year at just under 40 million. The airport notes that continued macro-economic uncertainty – including inflationary pressures on costs and passenger demand for the winter season may impact its forecasts.
Like Heathrow Airport and others in Europe, Gatwick implemented peak-time capacity caps as it faced operational challenges amid labour shortages in meeting the rapid ramp-up in activity. However it does not see these being extended beyond the summer peak.
"Our decisive early action to limit the airport's capacity in the crucial school holiday period of July and August has ensured passengers have experienced reliable flight timetables over the summer months," says Wingate. "We are now very much operating business as usual and do not see any reason to extend the capacity declaration."
Gatwick Airport revenues jumped to £291.5 million ($343.8 million) in the first half of 2022 – compared with £42.3 million over the same period last year. Around half its turnover was generated from aeronautical activities. It made an operating profit of £66.4 million during the period, compared with a loss of £137.2 million in the first half of 2021.