London Gatwick airport has entered talks with lenders to temporarily waive financial covenants after posting a loss of £245 million ($339 million) in the first six months of the year as the Covid crisis continues.
Ongoing travel travel restrictions meant Gatwick airport handled just 569,000 passengers in the first half. That figure is dwarfed by its pre-crisis throughput: in the second quarter of the 2019 calendar year alone the airport handled 12.5 million passengers.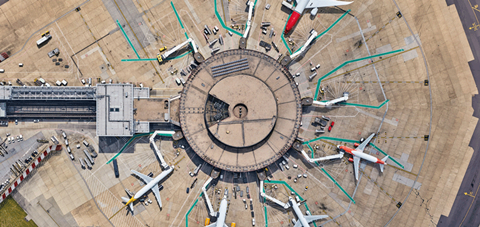 The loss comes despite the group cutting its operating costs by a third through renegotiated contracts, temporary infrastructure shutdowns and the continued consolidation of operations into a single passenger terminal.
It also follows a £466 million loss last year as passenger numbers slumped 78% because of the pandemic.
As of the end of June, it had £779 million in liquidity, including £624 million of cash, which the airport says is sufficient to meet operating cashflows, planned investment and interest payments for at least the next 12 months.
Gatwick airport though notes that despite its "strong financial position" and the anticipated recovery in travel, there is continued "short-term pressure" on covenants. As a consequence it is requesting extensions of the prior waivers, approvals and amendments.
Whilst travel restrictions in the UK have started to ease, the airport is calling for the simplification of UK travel rules which it says is hitting demand.
Gatwick Airport chief executive Stewart Wingate says: "We are in danger of squandering the advantage that vaccination programme has afforded us for international travel. Our government needs to act now and remove unnecessary and costly PCR testing requirements for passengers, particularly for those double vaccinated.
"UK travel recovery should not be allowed to lag behind the US and Europe. Passengers need the travel rules simplified so they can choose to travel more freely."