US charter carrier Global Crossing Airlines (GlobalX) has signed a long-term agreement with tour operator Cubamax Travel for nine weekly passenger flights to two Cuban cities – Havana and Santa Clara.
The Miami-based charter operator said on 24 March that the agreement can be expanded to 23 weekly flights to five cities in Cuba.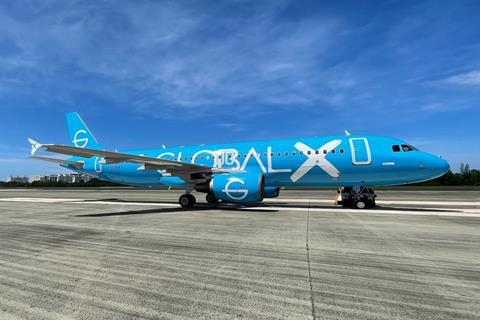 "We are very pleased to be working with Cubamax – one of the largest tour operators to Cuba – and their outstanding team, to provide this much needed air service for Cuban Americans who need to travel to Cuba, providing an important lifeline for the Cuban people," says Ed Wegel, chief executive of GlobalX.
Set to begin 1 April, the contract will initially generate annual revenue of $12 million and is expected to generate up to $30 million when expanded to include all five cities.
"GlobalX… has quickly established itself as the leading charter airline to Cuba," says Giraldo Acosta, chairman of Cubamax. "We are excited to be using their fleet of passenger-friendly Airbus A320s and 321s in this market."
On 21 February, GlobalX began operating twice-weekly cargo flights from Miami to Havana on behalf of Cubamax.
Also in February, the aggressively expanding carrier – which launched flights in August 2021 – received approval from the Federal Aviation Administration to begin flying freight in the USA. GlobalX expects to grow its fleet of A321 freighters to six aircraft by the end of the year.
Operating charter flights with a fleet of leased Airbus narrowbodies, the fledgling carrier lost $4.4 million during the fourth quarter of 2022.