Canadian commuter airline Harbour Air has suspended scheduled passenger operations due to the coronavirus pandemic, and says it expects to spend April grounded.
"As the COVID-19 epidemic continues to spread throughout the province, and with safety as our top value at Harbour Air, we have decided that it is in the best interest of our employees and our customers to cease all Harbour Air scheduled service flight operations," the all-seaplane airline, based in British Colombia, says on 27 March. The airline adds that it expects to be flying again by 4 May.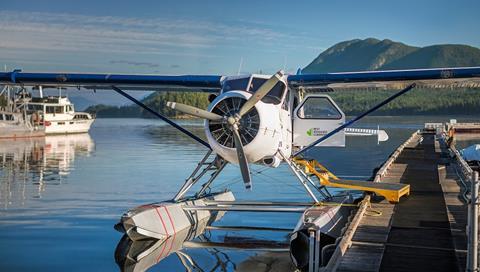 Harbour, originally founded to service the western Canadian forestry industry, operates one of the largest all-seaplane fleets in the world, utilising 39 aircraft, including De Havilland Canada DHC-2 Beavers, DHC-3 Otters and DHC-6 Twin Otters, according to Cirium fleets data. It flies about 500,000 passengers yearly and is considered a vital transportation link along coastal British Columbia and therefore an "essential service" in the province.
As such, the company says it will continue flying charter services which include freight and government support.
"For the safety of our flight crew and private flight passengers, these flights will be completed utilising our larger De Havilland Otter aircraft, which will allow for on board distancing," Harbour Air says.
In December, Harbour Air flew the first all-electric commercial passenger service in a de Havilland DHC-2 Beaver.