London Heathrow's chief executive has once again urged the UK government to "act quickly" on introducing an airport Covid-19 testing programme, after the airport's passenger numbers fell 81.5% year on year in September.
The drop was the same as that recorded in August. North America continues to be the hardest-hit market, with passenger numbers declining 95% last month.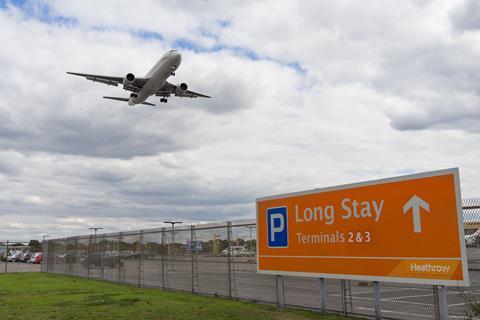 In the EU market, there was a 72% reduction. The airport notes that the majority of travel in September was to European destinations that are on the UK's travel-corridor list. However, the number of countries on this list has "declined steadily" since its launch, says Heathrow, and arrivals from 61 nations are now required to quarantine for 14 days.
The UK government recently announced that it had formed a new taskforce to examine options for reducing the quarantine period, including a possible Covid-19 testing programme to be provided by the private sector and paid for by passengers. The taskforce aims to put forward its initial recommendations next month, following consultations with the aviation, travel, healthcare and testing sectors.
Heathrow chief executive John Holland-Kaye welcomes the taskforce as "a great step forward", but warns that it "needs to act quickly to save millions of UK jobs that rely on aviation".
He adds: "Implementing 'test and release' after five days of quarantine would kick-start the economy, but the government could show real leadership by working with the US to develop a common international standard for pre-departure testing that would mean that only Covid-free passengers are allowed to travel from high-risk countries."
Total air-transport movements at Heathrow declined 63% in September, while cargo volumes fell 28%.