Passenger numbers at Europe's biggest hub London Heathrow were down almost three-quarters across the pandemic-hit 2020 as it handled just 1.1 million passengers in December.
Figures published by Heathrow airport today show passengers down 82.9% in December compared with the same month in 2019 as fresh lockdown and travel restrictions were imposed across the UK. Cargo traffic was down 15% for December.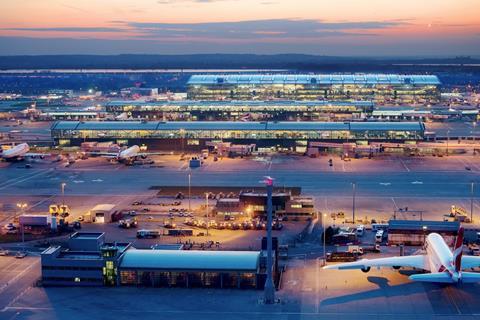 The further hit to traffic contributed to an overall slump of 72.7% in passenger numbers at Heathrow for the calendar year. Heathrow handled 22.1 million passengers in 2020 compared with the record 80.9 million it had in 2019. That includes fewer than 4 million passengers on North American routes – compared with nearly 19 million in 2019.
Cargo volumes across the full year were down 28%.
Heathrow chief executive John Holland-Kaye says: "The past year has been incredibly challenging for aviation. While we support tightening border controls temporarily by introducing pre-departure testing for international arrivals, as well as quarantine, this is not sustainable.
"The aviation industry is the cornerstone of the UK economy but is fighting for survival. We need a road map out of this lockdown, and a full waiver of business rates."
While the UK has introduced an initiative for those required to quarantine on arrival, under which this can be reduced to five days if a private negative Covid-19 test is recorded, it is now requiring incoming travellers to produce evidence of a negative Covid-19 test before travel.
Heathrow in December expanded its airport testing capacity with ExpressTest launching privately operated facilities at the airport and Collinson/Swissport building on their already established sites at Terminals 2 and 5.
To counter the sharp drop in the traffic, Heathrow consolidated operations into Terminals 2 and 5 and switched to single runway operations for much of the year. It plans to keep Terminal 4 non-operational during 2021.