Airport operator AviAlliance is reviewing an offer from the Hungarian Government to the shareholders of Budapest airport.
An AviAlliance spokesperson says it has received a non-binding offer to the shareholders of Budapest Airport, which it says it is obliged to review in the interests of its co-shareholders and on legal grounds.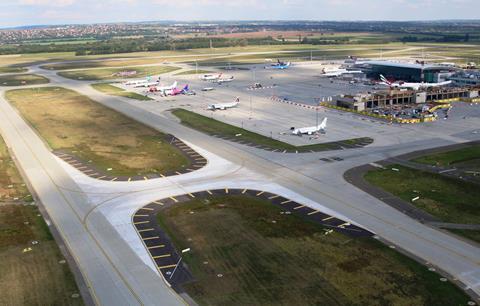 "Nonetheless, this non-binding offer was not initiated by us. AviAlliance is a committed long-term investor, whose interest is the sustainable development of the airport and the region," the spokesperson says.
Hungary sold a majority stake in Budapest airport in late 2005 to BAA, though the latter within 18 months sold its stake to a consortium led by AviAlliance, then known as Hochtief AirPort. AviAlliance holds 55% of Budapest airport, while Singapore's GIC Special Investments has 23% and Canada's Caisse de Depot et Placement du Quebec 21%.
"Like all European airports, Budapest Airport was severely affected by Covid-19," adds the AviAlliance spokesperson. "Yet, we continued our investments in the airport's infrastructure and operation during the current crisis as we believe in its fast economic recovery and long-term growth potential."
Budapest airport, aided by strong development of low-cost carriers, steadily built up traffic levels prior to the pandemic - handling over 16 million passengers in 2019.
But the airport lost €110 million ($130 million) last year as the crisis hit and passenger levels dropped to 3.9 million. In releasing its results in May, Budapest airport chief executive Chris Dinsdale said it had weathered 2020 through its own resource and described it as "currently financially extremely stable".