Ireland's transport ministry hopes to finalise by early July an emergency process to seek a carrier to reinstate the Public Service Obligation (PSO) routes operated until its recent collapse by Stobart Air.
It says it will "in the coming days" issue a request for quotes directly to airlines with a view to restoring the services as soon as possible. The temporary contract will run for a maximum of seven months, before a new tender for a long-term contract is initiated.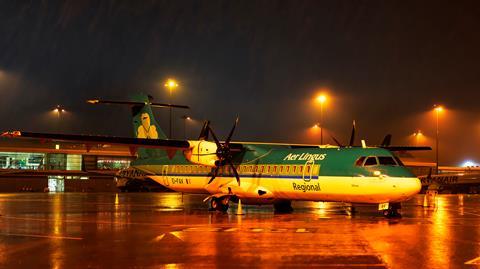 Stobart Air operated the PSO domestic flights from Dublin to Donegal and Kerry, but ceased operations on 12 June after its planned acquisition collapsed.
The rapid process comes as the ministry says it "recognises the importance of restoring regional connectivity to these airports" ahead of the country's reopening to international travel amid the Covid crisis on 19 July.
"In tandem, the department will launch a procurement process for a maximum of four years for the continued provision of the services, which will apply after the temporary contract has expired," it says. "This will mitigate against any disruption to these services once the emergency contract expires."