After firming a preliminary bid for assets from Alitalia, Italy's new national airline Italia Trasporto Aereo (ITA) plans to begin ticket sales on 26 August ahead of a planned launch of operations on 15 October.
Earlier this month, ITA, which is being established to replace national carrier Alitalia, secured an air operator's certificate and licence from Italian aviation regulator ENAC.
ITA's board of directors met today to approve converting its non-binding offer to Alitalia's administrator into a firm commitment. That offer covers 52 aircraft, slots, contracts and other assets.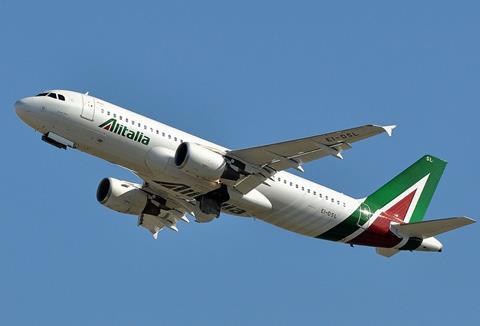 ITA chief executive Fabio Lazzerini says: "In recent days, with the certifications obtained from ENAC, we have reached an important milestone in the history of ITA. Now we are preparing to achieve another fundamental result: the start of sales."
"We must achieve new and complex goals in view of the launch of operations on 15 October, and numerous projects must be completed in order to create an efficient, sustainable, digital airline, capable of facing future challenges with flexibility and in full discontinuity with the past," Lazzerini adds.
The airline will meet with unions tomorrow with the aim of negotiating "new working conditions in line with market practices".
ITA chairman Alfredo Altavilla says: "We have confidence in a constructive interaction with the trade unions in order to provide ITA with a new innovative employment contract capable of ensuring structural competitiveness of the airline with competitors."
The company hopes to finalise future fleet requirements by the end of next month. ITA's board already approved a five-year plan calling for the company to double the size of its fleet to 105 aircraft by 2025.
"ITA reiterates its decision to make its fleet homogeneous over the course of the business plan and, to this end, to start the process of renewing the starting fleet as soon as possible, replacing it with a new generation of more-efficient and environmental-friendly aircraft," ITA says in a statement. "The decision on the composition of the future ITA fleet will be taken and communicated by September."
The airline has also indicated interest in acquiring the Alitalia brand.