JetBlue Airways is partnering with on-demand helicopter service Blade to offer some loyalty club members credits and discounts on transfers from New York City to two of the region's international airports.
Beginning on 1 July, the New York-based airline's top loyalty customers – those with "TrueBlue Mosaic" status – "will receive 25% off their first-ever Blade airport trip" when connecting to and from JetBlue flights, the airline says on 23 June. Other TrueBlue members will receive 10% off their first trip.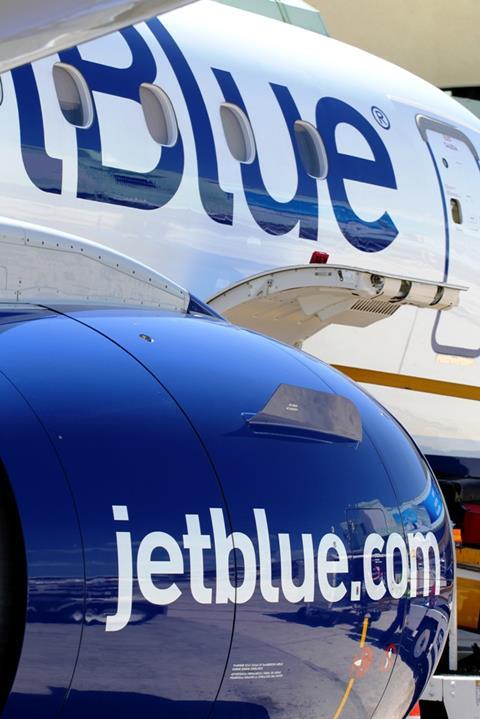 Blade operates helicopter transfers from Midtown Manhattan to Newark Liberty International airport in New Jersey and John F Kennedy International airport on Long Island. The company says the aerial transfers take "as little as five minutes", compared to one hour or more when travelling by ground.
"This partnership will help us further evolve and enhance our TrueBlue programme so our most-loyal customers can enjoy more perks," says JetBlue vice-president of loyalty and partnerships Chris Buckner.
"Given its New York City roots, JetBlue is an ideal partner as we continue to ramp up our Blade airport service to six days a week," adds Blade president Melissa Tomkiel.
The partnership will last through 2023, the airline says.