Dutch carrier KLM is to restore services to Beijing and increase frequencies to Shanghai this summer, while Swiss International Air Lines will resume passenger flights to the latter Chinese city.
They become the latest European carriers to takes steps to rebuild their passenger networks to mainland China following the easing in Covid-related travel rules earlier this year.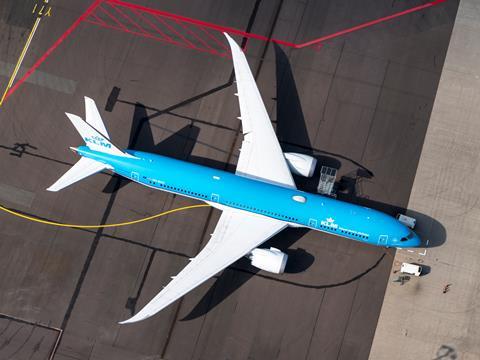 KLM has been serving Shanghai via the Seoul Incheon base of its SkyTeam partner Korean Air since July 2020, and had increased its service to three flights a week.
It has now outlined plans to raise the Shanghai frequency and relaunch Beijing. It will serve both Chinese cities six times a week from 26 March, increasing frequency to daily from May.
"The Chinese market is important to the KLM network, because of the level of demand from business travellers," the airline says.
The SkyTeam carrier served five points on mainland China – Chengdu, Hangzhou and Xiamen alongside Beijing and Shanghai – prior to the pandemic. KLM is also increasing to thrice-weekly frequency to Hong Kong this summer.
KLM's sister carrier Air France has already said it intends to resume daily flights to Beijing and Shanghai from the start of July. It serves Beijing weekly at present and has just added a third weekly rotation to its Paris-Shanghai route. Air France also served Wuhan before the crisis.
Swiss meanwhile will resume weekly flights linking Zurich to Shanghai from 3 March, raising frequency to thrice-weekly from April. The Lufthansa Group carrier served Shanghai daily and Beijing four-times-weekly before the pandemic.
While China eased travel restrictions from early January, there was initially a lukewarm reaction from European carriers and governments to restoring air services.
Amid the spike in Covid cases in China that accompanied the easing of its zero-Covid policy, European states introduced additional Covid testing requirement for arrivals from the country.
Airlines meanwhile, many of whom are facing a stretch on aircraft capacity, bided their time on returning capacity to China. Serving China has also become more challenging, as in keeping with other Asian destinations, route times have increased because European carriers are unable to overfly Russia – a restriction which does not apply to their Chinese counterparts.
European carriers though have now gradually announced plans to restore Chinese routes and frequency, albeit largely focused only on Beijing and Shanghai. British Airways is resuming daily flights to Shanghai and will serve Beijing four times a week this summer, while another UK operator Virgin Atlantic will restore daily Shanghai flights in May.
Austrian Airlines resumed flights to Shanghai, with a twice-weekly connection, in January. Like its Lufthansa Group partner Swiss, it served both Beijing and Shanghai before the pandemic. Lufthansa, which Cirium schedules shows served five points in China including Nanjing, Qingdao and Shenyang before the pandemic, will double to four its weekly flights from Frankfurt to Shanghai this month. It also operates a weekly Frankfurt-Beijing service.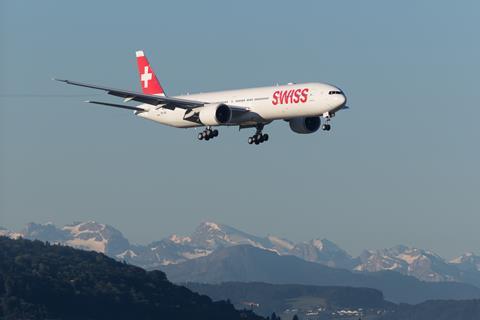 Ironically another European carrier Air Serbia, which was not serving China before the pandemic, started flights to Tianjin in December last year. It marked the first time the Serbian carrier, previously known as JAT, has served China for more than 20 years.
Aeroflot meanwhile, ostracised from many international markets following Russia's invasion of Ukraine, is still able to serve China and has already outlined plans to increase frequency to Guangzhou and Shanghai, as well as launching Beijing Daxing flights, from mid-February.
Article updated on 8 February to include Lufthansa increase in Frankfurt-Shanghai frequency