KLM has promoted its current senior vice-president of hub operations, Maarten Stienen, to fill its vacant chief operating officer role.
It comes after predecessor Rene de Groot stepped down earlier this summer to take up the same position at British Airways.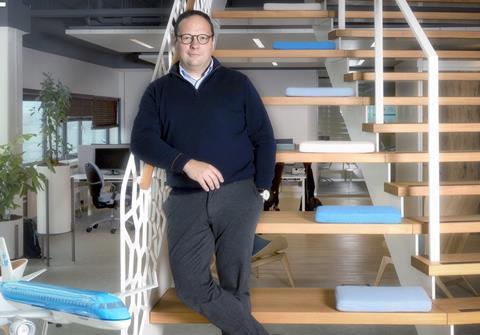 Stienen has been with KLM since 1998, previously serving as vice-president of industrial relations and HR, and as managing director of KLM Catering Services, before transferring to the hub operations role in 2020.
KLM chief executive Marjan Rintel says: "Maarten Stienen has extensive experience in operations as well as other sectors. His appointment will strengthen our executive team in terms of insight as well as experienced leadership. I am very much looking forward to working with Maarten to bring calm and stability to the organisation together."
He takes up the role as Amsterdam Schiphol airport earlier this month extended passenger capacity restrictions through to October, as it seeks to overcome the staffing challenges that have disrupted operations at the KLM hub.
Stienen says:"I am proud to take on this post, which really is a challenge, considering the major operational issues we currently face. In the coming years, I intend to serve the best interests of our colleagues and our passengers."