LATAM Airlines has extended through May its 95% reduction in planned capacity, citing continued travel restrictions and a lack of demand because of the coronavirus pandemic.
On 2 April, Chile-based LATAM had decreased its operation-wide capacity through April by 95%.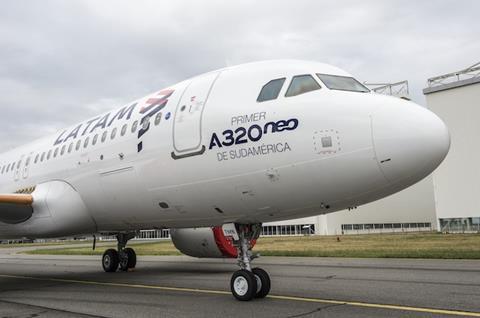 "Today we can see that [the crisis's] effects are deeper and will be longer lasting than we initially anticipated," states LATAM's chief executive Roberto Alvo. "Faced with this adversity, it is inevitable that the group and its affiliates need to rethink their sizes and how they operate."
LATAM will maintain minimum domestic connectivity levels within Brazil and Chile in May. Its international operation will be confined to six weekly flights between Santiago, Chile, and Miami, and three weekly flight between Sao Paulo, Brazil, and Miami.