London City airport is to close for all flights from this evening until the end of April.
The operator of the downtown London airport says the move to temporarily suspend all commercial and private flights from the airport comes after the UK Government's latest instructions in response to the coronavirus outbreak.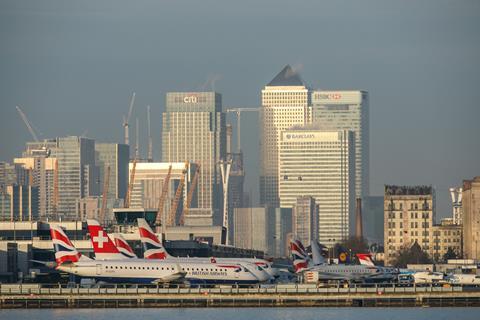 "This will begin in the evening on Wednesday 25 March and is expected to last until the end of April. We will keep this under review," the airport says.
"At this point in this fast-moving and unprecedented situation, we think this is the responsible thing to do for the safety and well-being of our staff, passengers and everyone associated with the airport."
Cirium schedules data shows there are scheduled to be 10 airlines operating out of London City airport, the biggest of which is British Airways. UK regional carrier Flybe had been the second biggest operator at London City, prior to its collapse in February.