Lufthansa is to begin the first direct transatlantic flights from St Louis for almost 19 years after unveiling plans to launch a service to the US city from Frankfurt next summer.
The German carrier will serve the Missouri city with three weekly flights from June 2022 using Airbus A330 aircraft featuring a three-class cabin configuration.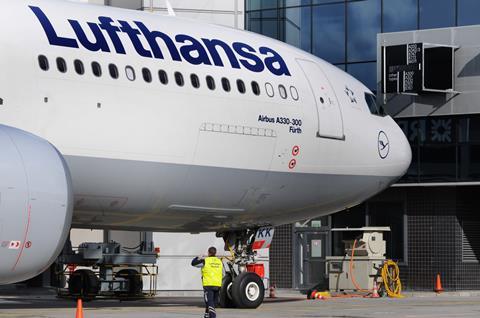 The new route is the most eye-catching part of a summer schedule which also includes new Frankfurt flights to Liverpool in the UK, to Norwegian city Stavanger, and to Rennes in France.
Lufthansa also confirmed the four additional Airbus A350-900s it signed for in October would be based at Munich, taking its fleet of the type to 21. This will support a network from the German city including new nonstop flights to Rio de Janeiro and San Diego. The airline again plans to operate five Airbus A340-600s over the summer from Munich, enabling it to offer a first-class cabin option.
St Louis has been without a nonstop European service since American Airlines dropped its London Gatwick flights in October 2003. Two years earlier TWA ended its Paris Charles de Gaulle flights, the last time continental Europe had been served directly from St Louis.
Lufthansa's passenger airlines' vice-president of sales for the Americas, Frank Naeve, says: "Our mission is to connect people, cultures and economies, sustainably, and the launch of service from St. Louis is the best example of our commitment to this mission. The United States is our most important market outside of our European home markets and we are thrilled to commence service in this vibrant market, linking it to the Frankfurt hub."
The German carrier pointed to a strong pick-up in business after the US administration in November eased restrictions on travellers from Europe entering the country and says it will next summer serve more US destinations from Frankfurt than before the pandemic hit.
Network carriers are pinning much of their hopes for a stronger summer on the transatlantic market, given continued onerous travel restrictions in place on many Asia-Pacific routes.
Notably St Louis is one of several US cities being served for the first time by European carriers next summer. British Airways has announced plans to serve Portland in Oregon, while its fellow transatlantic joint venture member Finnair and Iberia will both connect to partner American Airlines' Dallas/Fort Worth hub for the first time from Helsinki and Madrid, respectively.