Malaysia Airlines is to suspend flights to Brisbane from end-March 2023, following a network rationalisation exercise undertaken as part of a "thorough business review".
The move, announced on 24 November, appears to be the first route cut made as the airline emerges from two years of the pandemic, and comes as it battles strong financial headwinds in the near term.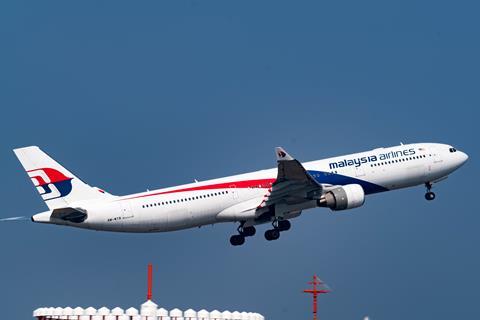 Airline chief Izham Ismail says: "After a thorough business review, we have made a difficult decision to suspend our operations into Brisbane to ensure we operate and utilise our fleet at an optimum level, as well as maximising revenue on every route we fly to, while facing strong headwinds from the continued increase in fuel cost, forex and interest rate."
The move means Brisbane loses its sole air link to Malaysia: Cirium schedules data shows Malaysia Airlines operates thrice-weekly flights between Kuala Lumpur and Brisbane with its Airbus A330-300s.
The Oneworld carrier will continue flying to its four remaining Australian points – Sydney, Melbourne, Adelaide and Perth – "without change".
Izham notes that the Australian network has held strong in recent months, with forward bookings to Australia (excluding Brisbane) "significantly ahead" of pre-pandemic levels. Capacity by March 2023 is expected to hit 98%, underscoring a faster rebound since borders reopened.
While Brisbane appears to be the only route to be axed from Malaysia Airlines' network, it is unclear if further cuts will be made.
The airline has, however, added new destinations to its network in 2022, including to Doha, Yogyakarta in Indonesia, as well as Tokyo Haneda.
"[We] will continue to explore markets that spur economic growth for the country, whilst helping business and trade. We remain steadfast in our long-term goals of driving growth in every aspect of our business for market relevance," says Izham.
The airline's decision to cut Brisbane comes as fellow Southeast Asian operator Singapore Airlines ramps up capacity to Australia and deploys A380s on flights to Melbourne and Sydney.