Myanmar has shut its primary gateway Yangon International airport, after the military seized power on 1 February.
A notice to airmen (NOTAM) issued on the same day states that all flights to the aerodrome, including domestic and international relief flights, are suspended until 30 April, 23:59.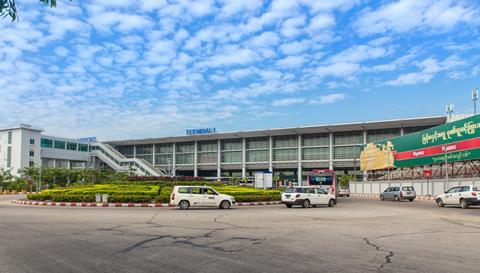 Airports in Myanmar have yet to receive official instructions on the flight suspensions, according to a 2 February report by English-language newspaper Myanmar Times.
Myanmar's military launched a coup on 1 February amid escalating tensions over the results of a general election that concluded in November. It detained de facto leader Aung San Suu Kyi, president Win Myint, and other senior members of the ruling party. After taking control of the country, the military declared a state of emergency for a year and handed power to Senior General Min Aung Hlaing, its commander-in-chief.
The move comes after accusations of election fraud by the opposition Union Solidarity and Development Party on 15 January, and on 26 January, military spokesperson Major General Zaw Min Tun warned of a coup should accusations of election fraud remain unaddressed.
Following the coup, banks nationwide were closed on 1 February and phone and internet connections in capital Naypyitaw and commercial centre Yangon were disrupted.
Cirium fleets data shows a decline in air traffic between 25 and 31 January, with the seven-day average down 2-3% versus the seventh day prior, and up to a 6.1% decline on 27 January.
In 2019, Myanmar's top two source markets were Thailand and China, with 20-25 daily departures from each country.
International flights to Yangon have been suspended since 30 March 2020 due to the coronavirus pandemic. The airport stated in a 30 January update that it has extended the suspension on international flights until 28 February.