China Eastern Airlines' new Shanghai-based start-up OTT Airlines launched flights on 28 December.
The SkyTeam carrier in February detailed plans to launch the carrier, which will operate Comac's ARJ21 and C919 aircraft on routes in mainland China.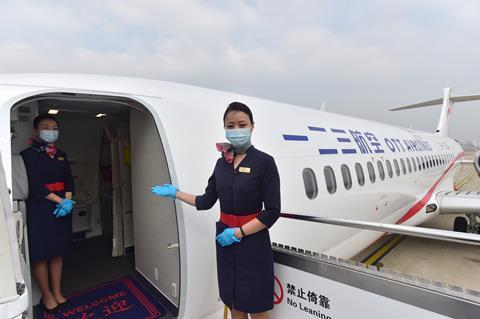 The start-up airline, which has launched with a fleet of three ARJ21 regional jets, carried out its maiden flight on the Shanghai-Beijing route.
OTT's initial network from Shanghai will comprise services to Beijing, Hefei, Nanchang and Wenzhou.
The China Eastern unit is set to add six more ARJ21s next year and a further eight of the type in 2022. It expects to operate 35 ARJ21s by 2025.