Paris airports operator Groupe ADP has further lifted its passenger traffic expectations for the year after a strong summer performance.
The company, whose other interests include Turkey's TAV Airports, today posted group revenues of €3.38 billion ($3.39 billion) for the first nine months of the year. That marks an 81% increase on the same period last year.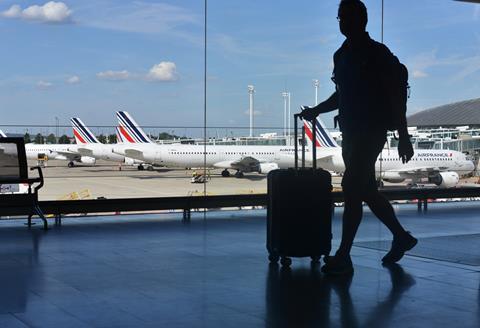 Groupe ADP chief executive Augustin de Romanet says: "It is driven by the recovery of traffic passengers, specifically in Paris and in TAV Airports, where it reached respectively 77.2% and 78.9% of the traffic for the first nine months 2019.
"The passengers' traffic and the results recorded since the beginning of the year allow us, for the second time this year, to improve our forecasts and financial guidance for 2022. The traffic recovery rate is expected to be in the upper part of the target ranges raised last July, reaching 77% to 83% of the 2019 traffic for the Groupe ADP scope and 78% to 82% of the 2019 traffic for Paris Aeroport scope."
Paris Charles de Gaulle airport handled 42.8 million passengers over the first nine months of the year, 73% of 2019 levels, while the 21.6 million passengers that used Paris Orly puts it at 88% of its pre-pandemic high.
London Heathrow airport's operator on 26 October raised its passenger outlook for this year to between 60-62 million.
Groupe ADP also expects its EBITDA margin for the year to be at the top end of the target range raised last July, above 34.5% of revenues.