Passenger numbers fell by more than 70% across Europe's five biggest hubs last year as international travel ground to a virtual standstill because of the coronavirus pandemic.
Figures for London Heathrow, Paris Charles de Gaulle, Amsterdam Schiphol, Frankfurt and Madrid Barajas - the five largest European airports in 2019 - show the five hubs handled just over 100 million passengers between them last year.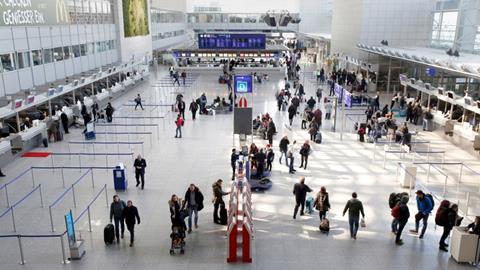 That compares with more than 360 million in 2019 – a collective decline of 72%.
Paris Charles de Gaulle inched ahead of Heathrow as the biggest of the five hubs with just under 22.3 million passengers. While that was still a fall of 70.8%, it was slightly less steep than then 72.7% drop at the London airport.
Frankfurt recorded the sharpest fall in passenger levels for the year, down 73.4% to 18.8 million – taking it back to volumes last seen in 1984.
2020 traffic for Europe's five biggest hub airports
2020 passengers (m)
2019 passengers (m)
Change v 2019
Source: company announcements
Paris Charles de Gaulle
22.3
76.2
70.8%
London Heathrow
22.1
80.8
72.7%
Amsterdam Schiphol
20.9
71.7
70.9%
Frankfurt
18.8
70.5
73.4%
Madrid Barajas
17.1
61.7
72.3%
Total
101.2
360.9
72.0%
While all airports have suffered from the sharp drop in passenger traffic across 2020, hub airports in countries without large domestic markets have been hit particularly hard.
Figures from ACI Europe show that Moscow Domodedovo airport, aided by a strong recovery in Russian domestic traffic, recorded the smallest traffic decline in the third quarter among airports with 25 million or more passengers in 2019. Passengers at Domodedovo were down a little under a third for the period.