Australian carriers have resumed flights to New Zealand, under the one-way safe travel zone established between the two countries.
Qantas and subsidiary Jetstar today operated their first flights between Sydney and Auckland under the scheme, which allows eligible passengers to travel from New Zealand and without needing to quarantine upon arrival in Australia.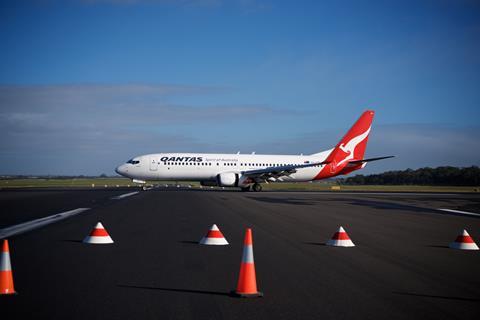 Currently, the arrangement only allows for travel to New South Wales and the Northern Territories.
For Jetstar, which will operate the route three times a week, the service was the first international flight it has operated since early April.
"While it's largely one-way travel at this stage, it's a significant milestone which will reconnect Australia and New Zealand after our trans-Tasman flights were suspended six months ago," Jetstar Group chief executive Gareth Evans states in a press release.
"We hope the borders will open in both directions soon so that a true travel bubble between the two countries can form."
New Zealand's borders remain closed to non-citizens and individuals returning to the country still have to quarantine in government facilities upon arrival.
Qantas also operated its first flight between Sydney and Auckland under the scheme today. It will offer twice-weekly flights between the two cities, on Monday and Friday, until 30 November.
When plans for the travel zone were first announced by the Australian government on 2 October, Qantas had said it would offer six Auckland-Sydney flights per week and four Christchurch-Sydney flights.
Cirium has reached out to Qantas for comment.
The carrier states on its website: "We'll continue to monitor demand in line with government restrictions, and the schedule is subject to change."
Air New Zealand currently operates eight return flights between Auckland and Sydney each week, and is looking to operate six of these as quarantine-free flights.
Virgin Australia, which is currently in administration, said when the safe zone was announced that it is reliant on two-way traffic.
Separately, Qantas said it was working with the Australian government for more charter flights to repatriate up to 1,315 Australians stranded overseas.
The carrier is planning eight return services – four from New Delhi, three from London and one from Johannesburg. The New Delhi and London flights will arrive in Darwin, the capital of Australia's Northern Territory, while the arrival port for the Johannesburg flight is yet to be decided.
The flights will be operated on Qantas' 787-9 Dreamliners, underwritten by the Australian government and carried out on a cost-recovery basis, the carrier says in a statement today.
It adds that additional flights to other destinations may be announced in due course.