Qantas will relaunch seasonal flights to Rome in June 2022, after an absence of over 18 years, marking its return to continental Europe.
The Oneworld carrier says it will operate thrice-weekly flights on the Sydney-Perth-Rome route, with its Boeing 787-9s. Flights will run from 22 June — in time for the peak European summer travel season — to 6 October 2022.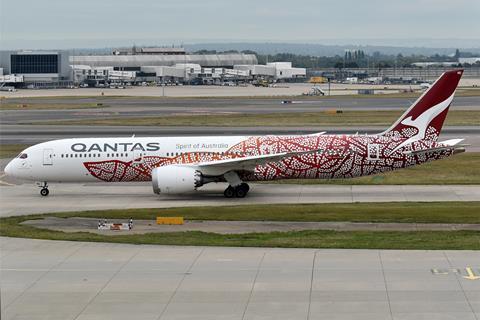 Qantas adds that its Perth-Rome route will be the first time continental Europe is linked to Australia with a direct flight. Group chief Alan Joyce says Italy is the "largest market for us in continental Europe", especially for those visiting friends and family in Australia, which has a significant Italian diaspora.
The carrier has had a presence in Rome since the post-war era, when Rome was one of the multiple stops on its flagship 'Kangaroo Route' between the UK and Australia. It stopped flying to the Italian capital in 2003.
Qantas' return to Rome comes a week after the airline relaunched flights to India, following a decade-long hiatus. On 6 December, it operated the first flight between Sydney and Delhi, with flights from Melbourne to follow on 22 December.
Qantas last operated commercial flights to India in 2012, flying between Brisbane and Mumbai, before it exited the market.
Joyce has hinted at "new opportunities" in its international network. Following the Australian government's decision to ease international travel restrictions, the airline has restored flights to a number of key markets, including to the UK, Singapore and the USA.
Says Joyce: "After the restrictions of the past few years, it's the ideal time to reinvigorate our international network and we'll continue to look for new opportunities."