Qatar Airways chief executive Akbar Al Baker was in a defiant mood as he helped to officially open an expansion of Doha's Hamad International airport on the eve of the FIFA World Cup in the country.
Hailing the airport's recent receipt of the Skytrax 'World's Best Airport' award for the second year running – Singapore Changi having won every year from 2013 to 2020 – and dismissing negative press coverage of Qatar's hosting of the global football tournament, he said: "You can see that we always rub salt into the wounds of our competitors and of course our adversaries, as you can see the major negative media campaign against my beloved country Qatar."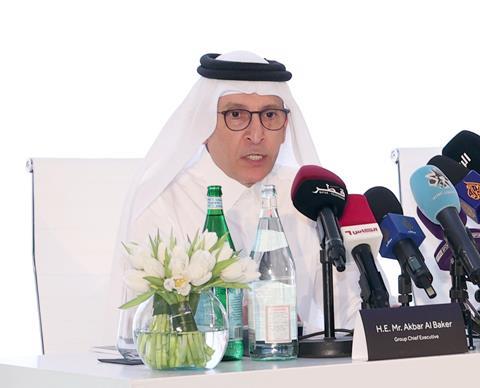 That widespread coverage has frequently questioned FIFA's decision in 2010 to award this year's World Cup to Qatar, focusing on concerns such as the country's anti-homosexuality laws, its broader human-rights record – including the plight of the migrant workers used to build the World Cup stadiums – and the fundamental suitability of a small country that lacked football heritage and the existing infrastructure for an event of its size.
"People cannot accept that a small country like the state of Qatar has won the world's largest sporting event," Al Baker says.
And on the air transport side of the World Cup planning, he says the country is ready.
"We have already made sure that all the capacity that is involved with extra flights and charter flights meets the maximum capacity per hour at each of the two airports," he says, in reference to Hamad International and the reopening of the country's old hub, Doha International airport, to some commercial flights during the World Cup period.
Qatar Airways already announced in July that it would cut back – or even cancel – services to more than 30 destinations during the period of the tournament, in order to provide sufficient capacity for other operators.
The completed expansion phase of Hamad International comes with the airport "very close to reaching the capacity it was during 2019" amid the Covid-19 recovery, Al Baker says.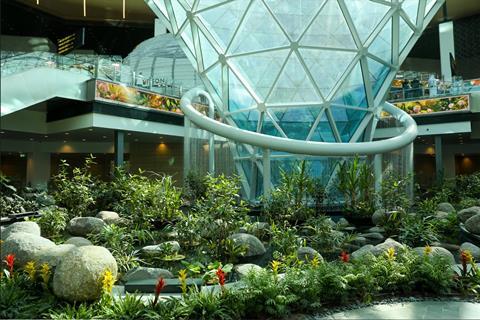 Its capacity has risen from 40 million passengers per year to 58 million as part of longer-term plan to welcome 75 million guests annually.
The next phase of the expansion effort begins in January.
"We don't want it to be the biggest hub in the world, but we in Qatar always look at quality," Al Baker states.
The first match of the FIFA World Cup will take place on 20 November. Qatar is expected to welcome some 1.2 million visitors during the tournament.