Qatar Airways will add Seattle to its network in March, and has entered a frequent-flyer partnership with Alaska Airlines.
The Doha-based carrier will operate four Airbus A350-900 flights a week to Seattle from 15 March. The West Coast city will become the airline's 11th US destination.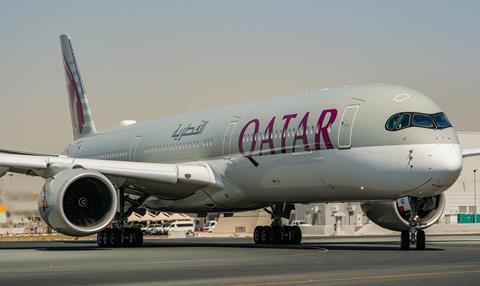 Qatar Airways has also disclosed a frequent-flyer arrangement with soon-to-be Oneworld alliance partner, Alaska Airlines. From 15 December, members of Qatar Airways' and Alaska Airlines' loyalty programmes will be able to earn frequent-flyer miles with each carrier.
Members will be able to redeem miles on the two carriers' full networks and access their respective lounges from 31 March, when Alaska is expected to formally join Oneworld. The two airlines are also "working closely on developing a codeshare agreement and commercial co-operation" ahead of Alaska joining the alliance, says Qatar.
Alaska announced plans to join Oneworld in February.