US regional carrier Silver Airways could lose its lease at Fort Lauderdale-Hollywood International airport for failing to pay rent and late fees for at least a year beginning in 2021.
The airline is based in Fort Lauderdale, operating a fleet of ATR-600 turboprops for passenger service and hauling freight.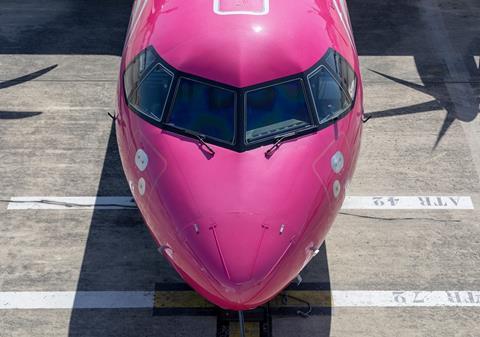 The Broward County board of commissioners will consider whether to terminate Silver's lease at Fort Lauderdale-Hollywood International airport during its regular meeting on 18 April. The panel has been provided with several default notices detailing the county's efforts to recoup a sum from Silver that at one point exceeded $1 million.
It is unclear how much the carrier currently owes the county in unpaid fees for its terminal operations at Fort Lauderdale. Silver's chief executive, Steve Rossum, told local media that his airline is still negotiating its lease with county officials.
Broward County acknowledged receiving a payment proposal from Silver on 11 November 2022 but said "Silver Airways' proposal is unacceptable" and "nearly identical to one submitted exactly one year ago".
"If Silver Airways had acted on that 2021 proposal, the severity of today's situation would be materially different," the county says.
The county says that Silver Airways entered a lease and use agreement (LUA) and a terminal building lease agreement (TBLA) on 13 January 2015 to operate at Fort Lauderdale International.
"Silver has failed to meet its obligations under the agreement and TBLA," Mark Gale, the county's director of aviation, said in a 3 January 2022 letter to Silver. The airline owed Broward County a little more than $1 million in delinquent rental fees at the time.
The county said it made several attempts to negotiate a payment plan, but Silver repeatedly did not "honour its obligations to the county".
According to a follow-up notice from Broward County dated 1 September, Silver owed the county just under $800,000 – "most of which is seriously delinquent", the letter reads. That included nearly $140,00 in late fees under its TBLA and $110,000 in late fees under its LUA.
Another letter dated 12 December shows Silver owing $360,000 for gate use fees, $59,000 in unpaid landing fees, $263,500 in unpaid rent and $261,000 in late fees. The airline then owed a total of $958,000 – after the county used the carrier's security deposit as credit toward the amount owed.
"A sizable payment against the past due sums would go a long way towards restoring Silver Airways' signatory status," the county's letter reads.
Silver Airlines did not immediately respond to a request for comment.
The airline's passenger network covers the Southeastern USA, including Florida, Georgia and South Carolina, as well as the Caribbean. In 2018, Silver acquired Seaborne Airlines, a Puerto Rico-based carrier serving destinations throughout the Caribbean.
SIlver's fleet includes eight ATR 42-600s and nine of the larger ATR 72-600s, according to Cirium fleets data.
The airline's apparent struggles are occuring in the context of a significant contraction of regional air service, with consulting firm Oliver Wyman recently noting in its annual fleets forecast that more than 900 regional jets are currently parked across North America and Western Europe.