Air India recaptured domestic market share in September, at the expense of its low-cost competitors who have seen a drop in passenger numbers.
According to data from India's Directorate General of Civil Aviation (DGCA), the Star Alliance carrier flew about 950,000 domestic passengers in September, taking 9.2% of domestic market share.
It is up from 8.5% in August, and is the fourth consecutive monthly increase in passenger numbers and market share.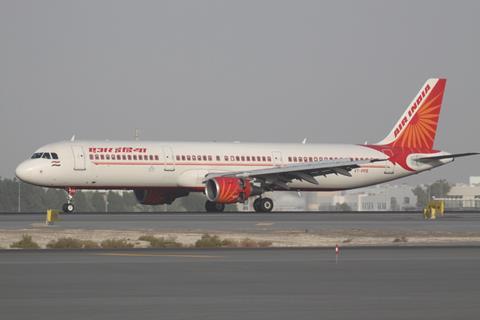 The airline has set its sights on capturing about 30% domestic market share in five years, as part of a wide-ranging business transformation plan following its privatisation earlier this year.
Air India now pips low-cost compatriot Go First to become the country's third largest domestic carrier by market share, after IndiGo and Vistara.
IndiGo retained its position as the largest operator, at 57.7%, though its market share remained the same as in August despite an increase in passenger numbers.
Vistara – the subject of a possible Air India merger – saw market share drop from August, by 0.1 percentage points to 9.6%.
Go First was relegated to fourth largest airline, with its market share falling 0.7 percentage points to 7.9%. Its domestic passenger numbers also fell month on month, at 815,000 in September ompared to August's 870,000.
Fellow low-cost operator SpiceJet, meanwhile, remains in fifth place, with a 7.3% market share, down from August's 7.9%.
Start-up Akasa Air saw a respectable rise in market share in its second month of operations. DGCA data shows the low-cost operator taking 0.9% market share, with a three-fold increase in domestic passenger numbers to 93,000 in September.