Aeroflot has had its membership of global alliance SkyTeam temporarily suspended amid the continued fallout of global sanctions impacting the country's operators following Russia's invasion of Ukraine.
In a brief statement, the alliance says it and Aeroflot have agreed to temporarily suspend the airline's membership of SkyTeam. Aeroflot has been a member of SkyTeam since April 2006.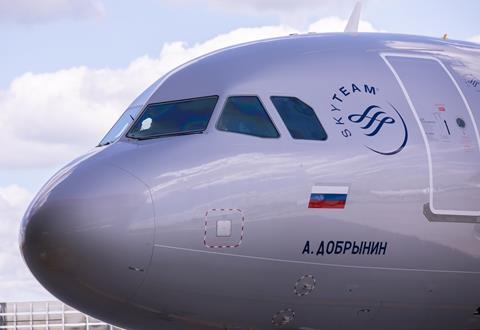 "We are working to limit the impact for customers and will inform those affected by any changes to SkyTeam benefits and services," the alliance says.
It comes a week after S7 Airlines, the only other Russian airline member of a global alliance, was temporarily suspended from the Oneworld grouping.
International airline relationships with Russian carriers have been being frozen since the invasion and subsequent sanctions and closures of airspace. That include SkyTeam US member and co-founder Delta Air Lines, which withdrew its codeshare with Aeroflot in late February.