Ryanair passenger numbers more than doubled year-on-year in September to 10.6 million, but remain 4 million below pre-crisis highs.
While the figure is slightly down on the 11.1 million Ryanair handled in August, it still marks the second-highest monthly passenger total since the crisis hit.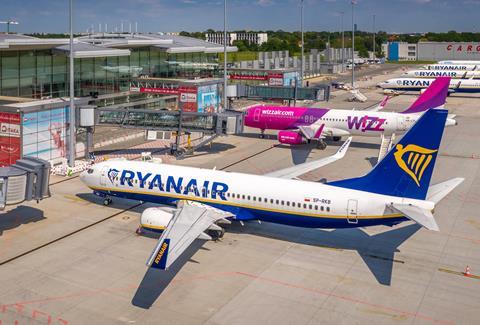 But though it is more than double the 5.2 million passengers Ryanair carried in September 2020, it is short of the 14.1 million the budget carrier flew in September 2019 before the pandemic.
Ryanair load factor stood at 81% for the month.
The September performance contributed to Ryanair's strongest traffic quarter since the pandemic. The airline carried 31 million passengers during the peak third quarter of the calendar year, at a load factor of over 80%.
Ryanair has said it expects to carry between 90-100 million during the Covid-hit year to March 2022.
The Irish carrier, together with budget rival Wizz Air, is the first European carrier to report passenger numbers for September.
Wizz, which carried a fraction under 3 million passengers in September at a load factor of 78.5%, also recorded its second-highest figures since the pandemic, having flown 3.5 million passengers in August.