Irish budget carrier Ryanair has hit out at what it calls Hungary's "idotic excess profits tax" after citing the move as a reason for scrapping seven more routes from its Budapest base this winter.
Ryanair has been at loggerheads with the Hungarian government after being fined under a new windfall tax introduced earlier this year, which covers several industries including airlines.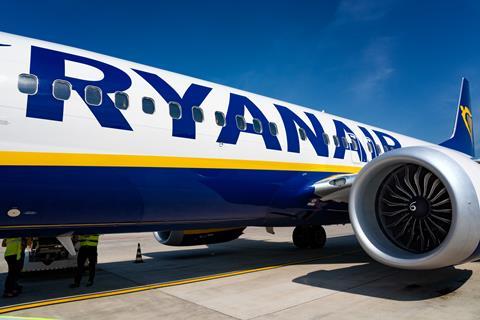 The Irish carrier, which has appealed the fine, today says it plans to cut another seven routes from Budapest this winter – on top of eight routes it has already axed.
Ryanair group chief executive Michael O'Leary, speaking during a press briefing in Hungary today, said: "We deeply regret that we are not in Hungary today to announce new routes and further growth for Winter 22, as we are in many other European countries.
"The Hungarian Government's idiotic 'excess profits' tax on the loss-making air transport sector (and Hungarian citizens/visitors) has done nothing but damage Hungarian tourism, connectivity, traffic, and jobs as evidenced by these severe cuts to our Budapest winter schedule, which were made in direct response to this ridiculous 'excess profits' tax."
Cirium schedules data shows Ryanair operating 61 routes from Budapest in September.
It comes after the Irish carrier earlier this month said it was axing its two-aircraft base at Brussels Airport base this winter in protest at increased charges and new aviation taxes. Ryanair, which will continue to serve 12 routes to the airport from aircraft based outside of Belgium, retains a base at Brussels Charleroi airport.