Traffic figures from Ryanair, Europe's biggest carrier by passenger numbers and the first in the region to report data for January, illustrate the extent to which heightened travel restrictions have further hit demand.
Ryanair reported 1.3 million passengers in January, compared with the 10.8 million it carried in the same month last year. It marks a fall of 88%, the highest decline in passengers it has reported since last June, when its operations during the first peak of the pandemic were at a near standstill.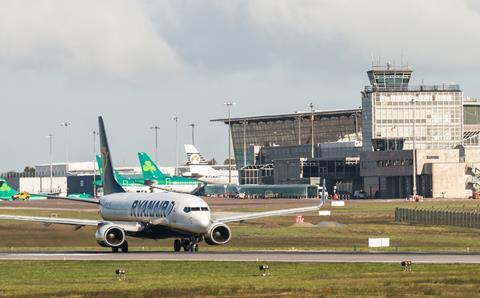 The figure is down on the 1.9 million passengers it handled in December, which was a fall of 83%, reflecting the further tightening of travel restrictions and lockdowns in several key markets.
The carrier operated just 15% of its planned January schedule. Passenger load factor was down at 69% for the month.
In disclosing its third-quarter results on 1 February, Ryanair said that as a consequence of Covid-19 lockdowns and travel restrictions across Europe it has cut its traffic outlook for the year ending 31 March 2021 from "up to 35 million" to a range of between 26 million and 30 million. The Irish airline carried almost 150 million passengers in the previous year.
Describing its current financial year as the "most challenging" in its history, it is estimating a full-year net loss – before exceptional items – of €850-950 million ($1.03-1.15 billion).