Silver Airways has applied to the US Department of Transportation (DOT) for permission to operate flights using larger-gauge aircraft between the United States and both the Dominican Republic and St Maarten.
In two filings dated 25 February, the Fort-Lauderdale-based regional carrier asked for authority to provide additional scheduled air transportation for passengers and cargo beginning in spring 2020. It currently has authority to operate "small aircraft only" and is looking for a broader exemption from the DOT.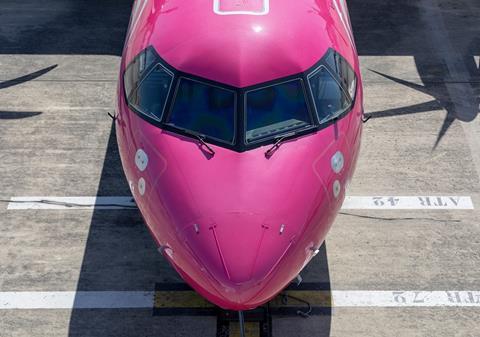 "To maximise its operational flexibility to introduce new service to the Dominican Republic, Silver asks that its requested exemption encompass a broader exemption to cover US-Dominican Republic service than its current operations to Santiago, Dominican Republic," the carrier says. The same sentence appears in the application for the flights to the island of St. Maarten.
Currently, Silver serves the two Caribbean destinations from San Juan, Puerto Rico with Saab 340 turboprops, according to Cirium routes data. It is likely looking to expand its service from the island after acquiring Puerto Rico-based Seaborne Airlines in April 2018, when Seaborne was operating under bankruptcy court protection.
In November, Silver was the first US airline to fly the 70-seat ATR 72-600 turboprop. The aircraft entered revenue service with a first flight from Tampa to Pensacola in Florida on 23 November. At the time, Silver said the aircraft would initially be used to connect destinations in Florida and the Bahamas before entering service to Caribbean markets in 2020.
Silver had started flying the smaller ATR 42-600 aircraft in April 2019, as it replaces its fleet of 20 Saab 340 turboprops. The carrier currently has seven of these in service with nine more on order. It has taken delivery of three ATR 72-600s so far and has one more on order, according to Cirium fleets data.
The aircraft are configured in a 2-2 layout with up to a 32in pitch in a bid to offer regional flights with more cabin space and legroom than some older-generation regional aircraft.