Southwest Airlines in 2021 will begin flights at Chicago O'Hare International and Houston George Bush Intercontinental airports.
The carrier intends to begin the flights by the middle of next year but has not announced which cities it will serve from O'Hare or Intercontinental.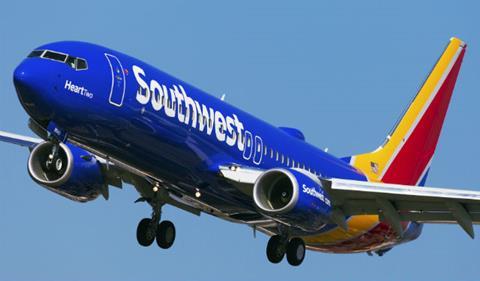 The move, which comes as Dallas-based Southwest adapts to the coronavirus downturn, marks a major strategy shift. The airline had long eschewed O'Hare and Intercontinental in favour of serving smaller Chicago Midway International and Houston's William P Hobby airports, which are closer the cities' centres.
Southwest will maintain its presence at both Midway and Hobby, where it has significant operations, the airline says.
Southwest has not previously flown scheduled flights to Chicago O'Hare. It served Houston Intercontinental from 18 June 1971 – its first day of operations – to 2005. Since then, all Southwest's Houston-area flights have departed from and arrived at Hobby.