SpiceJet plans to operate nonstop Airbus A330neo flights from two points in India to London Heathrow from 4 December under an "air bubble" agreement.
The airline will fly thrice weekly to London: twice from Delhi and once from Mumbai.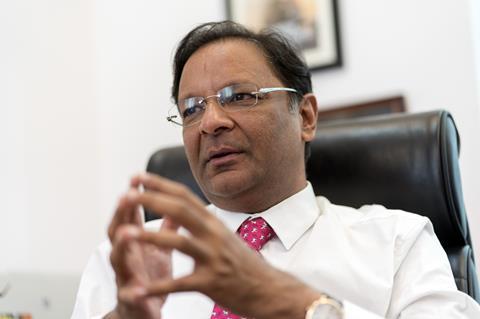 "The timing is a huge challenge but it's also a huge opportunity," the Indian budget carrier's managing director Ajay Singh said during a 5 October virtual press conference.
Singh adds that this is his airline's first time to start scheduled long-haul operations, and that it will make an announcement about flights to destinations in the USA, Canada and Australia "soon". London will be SpiceJet's 10th international destination.
In June, SpiceJet secured "designated carrier" status for scheduled services to both the USA and the UK – the first firm step towards beginning flights to those countries. The airline initially secured slots at London Heathrow from 1 September to 23 October. Heathrow later extended the slots allotted to SpiceJet for the entire winter schedule.
These true long-haul flights will be a significant strategic change for the budget carrier, whose domestic-focused network also includes some international flights within Asia and to the Middle East, operated with single-aisle types.
SpiceJet's twin-aisle A330neo will be configured with 371 seats: 353 in economy and 18 in business class. Cirium fleets data indicate that airline does not have any A330neos in its fleet or on order, and Cirium has contacted the company to ask from where it will procure the aircraft.
Singh acknowledged during the press conference that there was still uncertainty in the market amid the Covid-19 pandemic, but believes passenger confidence in air travel is returning.
"We don't know when the vaccine is going to happen, when the vaccine is going to be distributed. We can carry on now with the job that we have at hand and hope that this is over soon. In our view, this is at least one year away, but life will not come to a standstill for this period of one year," he says.
"I've flown to Bombay three times in the last three weeks and I see that confidence is returning and people are seeing that it is safe to fly because of the way that air circulates in airplanes, and the HEPA filters, and the extraordinary measures the government of India has taken and the [Directorate General of Civil Aviation] has taken. There's a lot of pent-up demand as well. I think people want to go for vacation."